---
The Iraq Memorial Wall
In Memory of Those
That Died In Iraq
---
Pictures of the Memorial Wall in West Hartford Center on Saturday March 27th. The display was presented in association with the West Hartford Citizen's Weekly Vigil for Peace and Freedom.
Many stopped by to view the wall and see the names and faces.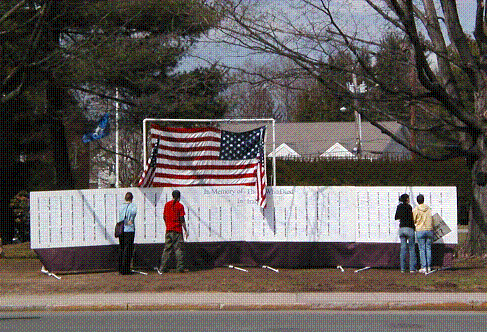 Many drove by without stopping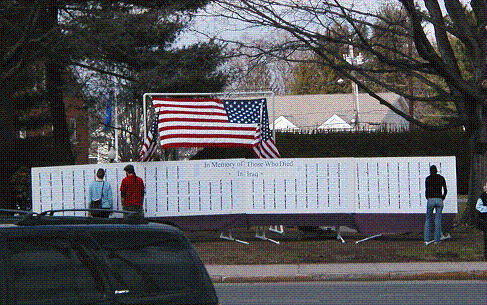 The Iraq Memorial Wall display was successful in both objectives:
1) Letting us all remember those who have given their lives for the War in Iraq, and
2) Letting us all stop for a moment and reflect on the price of war and the need for peace and justice.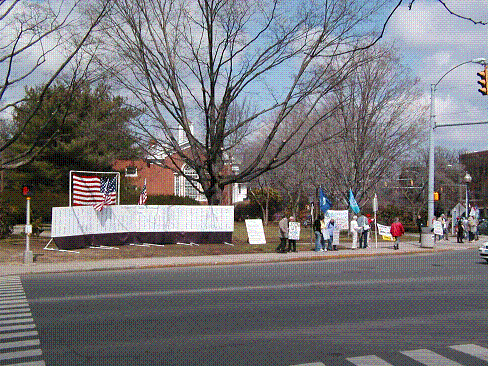 A close-up view of one of the panels showing the photos.