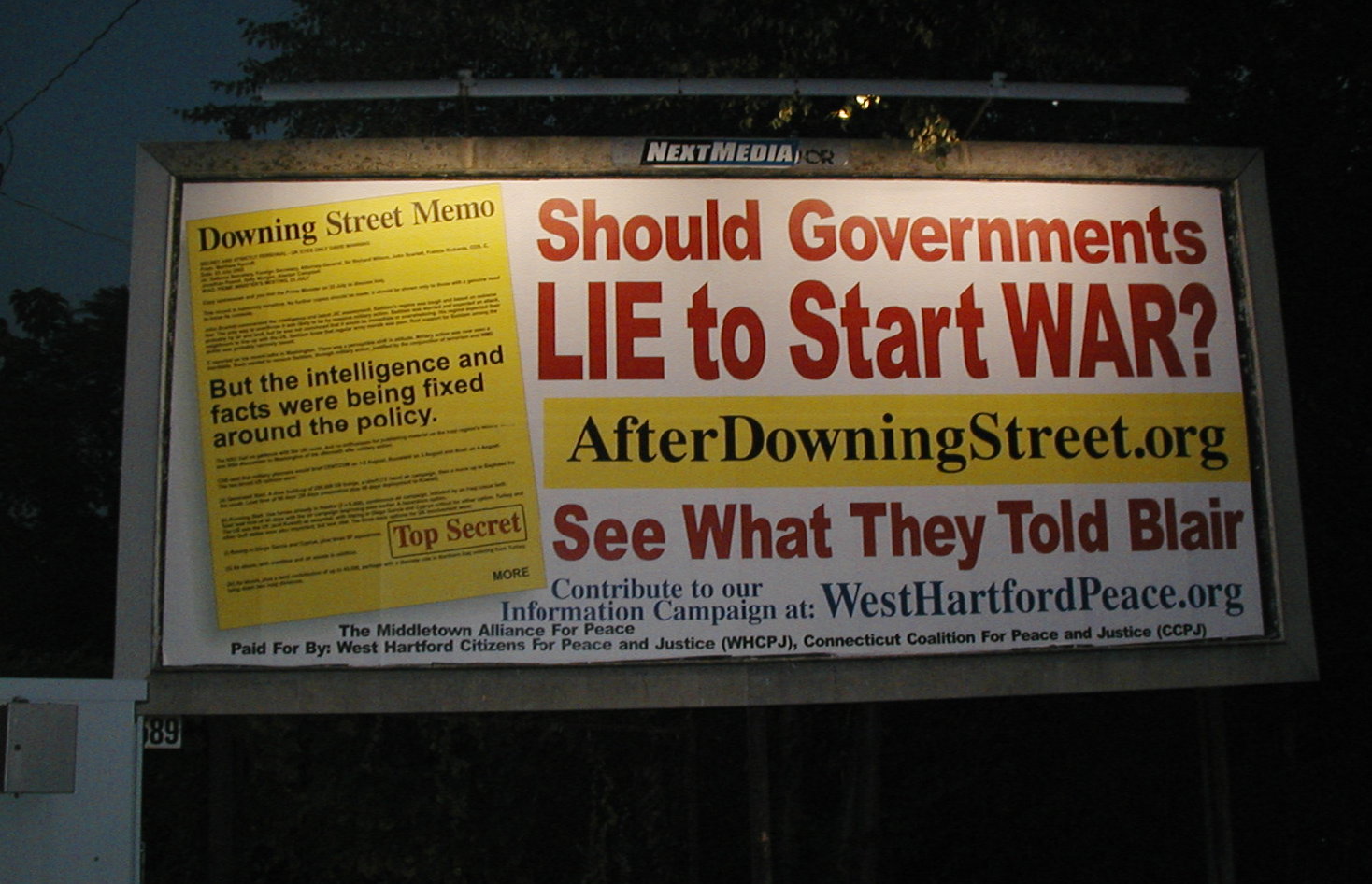 Actual Billboard For Truth -

---
---
Local Peace Groups Place Billboard in Middletown
For release 9/13/2005
West Hartford Citizens for Peace and Justice, the Connecticut Coalition for Peace and Justice and the Middletown Alliance for Peace have erected a "Billboard for Truth" at the Middletown, Connecticut end of the Arrigoni Bridge. It will remain there for one month.
The Billboard asks the question, "Should Governments Lie to Start War?" and displays excerpts from the "Downing Street Memo," the British government summary of a meeting between US and British diplomats in July 23, 2002, three months before the drumbeat to war began and eight months before the invasion of Iraq. This top-secret memo, leaked to the London Times, details the weakness of the case for invasion, and President Bush's intent to invade Iraq regardless of the evidence and to "fix" intelligence and "facts" around this "policy."
A central component of the billboard is the web site www.afterdowningstreet.org which provides the full text of this and other British intelligence memos regarding the plans for war.
The intent of the billboard project is to more widely disseminate information about what many people believe was an illegal conspiracy to lie to Congress, to the American people and to the world. While the American public finds it hard to accept that their government would coldly and knowingly lie to them about such an important matters as the need to go to war, these documents give us a glimpse into the untruths that were planned to lead the people of the United States into an unjustifiable war.
Many people ask: "Why do so many people of the world distrust our Government?" One of the answers is that they see and discuss important documents, such as these, about our government's manipulation of the facts and are shocked. Even more shocking is the fact that we here in the United States know virtually nothing about these documents.
. Location: If you cross the Arrigoni Bridge from Portland to Middletown, as you approach Main Street and the traffic circle it is in front of you on the right as you look down Main Street. [In the picture below: the Billboard is shown; Main Street is straight ahead; the cars are about to go past the traffic circle and the Arrigoni Bridge is behind to the left]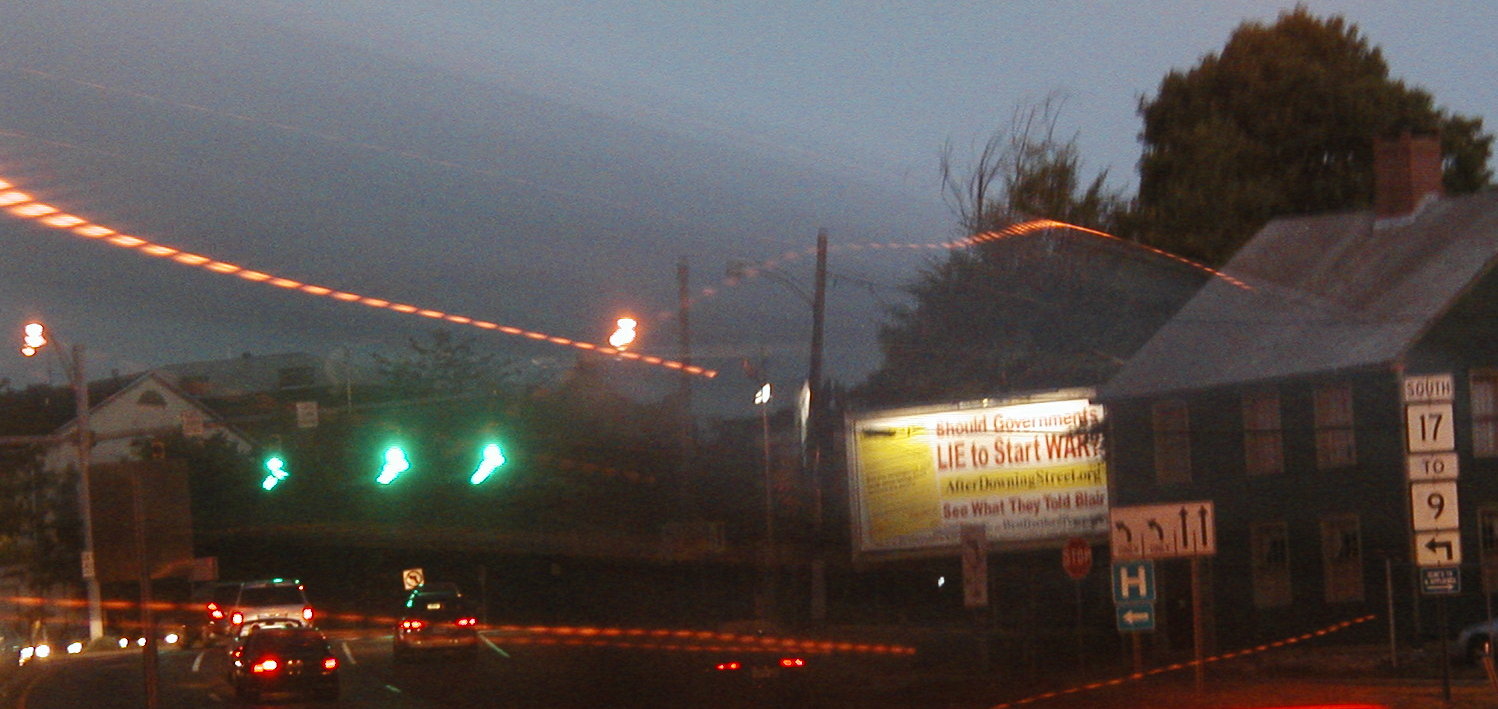 Help Break The Media Silence!
Please consider supporting this effort!
Send a contribution of $100, $50 or other amount to:
West Hartford Citizens For Peace and Justice
PO Box 271806, West Hartford CT 06127
Make Checks payable to "WHCPJ"
Or call: AFSC at (860) 523 1534 for More Info