SAVE SATURDAY (Sunday and Monday too if possible !)
Saturday, JANUARY 27, 2007

The huge outpouring of anger over the war on Iraq, attacks on the Constitution and Bush administration corruption coupled with hope to turn this nation around led to a qualitative change in Congress on 7 November.

If we expect success, our efforts must not have ended on election day. Various Connecticut Groups will be looking to fill buses to Washington on 27 JANUARY for the demonstration described below.

A BIG turnout will signal to our representatives to DO THE RIGHT THING AND BE QUICK ABOUT IT!
Tell the New Congress: Act NOW to Bring the Troops Home!
Join United for Peace and Justice in a massive march on Washington, D.C., on Sat., January 27, to call on Congress to take immediate action to end the war. On Election Day the voters delivered a dramatic, unmistakable mandate for peace. Now it's time for action. On January 27, 2007, we will converge from all around the country in Washington, D.C. to send a strong, clear message to Congress and the Bush Administration: The people of this country want the war and occupation in Iraq to end and we want the troops brought home now!
Congress has the power to end this war through legislation. We call on people from every congressional district in the country to gather in Washington, DC -- to express support for those members of Congress who are prepared to take immediate action against the war; to pressure those who are hesitant to act; and to speak out against those who remain tied to a failed policy.
The peace and justice movement helped make ending the war in Iraq the primary issue in this last election. The actions we take do make a difference, and now there is a new opportunity for us to move our work forward. On Election Day people took individual action by voting. On January 27 we will take collective action, as we march in Washington, DC, to make sure Congress understands the urgency of this moment.
Join United for Peace and Justice in this crucial push for peace!
1) Make a donation right now to support the January 27 mobilization and help give us the funds we need to make this a truly massive outpouring for peace.

2) Pass this email along to everyone you know, post it on blogs and websites -- do everything you can to help us get the word out about January 27th.

3) Make sure your organization endorses the January 27th mobilization. Click here to add your endorsement.

4) Start making plans to bring people from your congressional district to Washington on January 27. We will soon have a form on our website, where you or your group can sign up to be the coordinator for people coming to DC from your area, so you can meet up, coordinate transportation, housing, etc.

5) Keep checking the UFPJ website for more details in the coming weeks! You might have also heard that United for Peace and Justice was calling for a demonstration in Washington to commemorate the 4th anniversary of the war in Iraq on March 17. Because of the new developments and our decision to organize the January 27th mobilization, we are now calling for local and regional antiwar actions that weekend instead. We will soon be issuing more information about the plans for the 4th anniversary.
For more information, click => here
---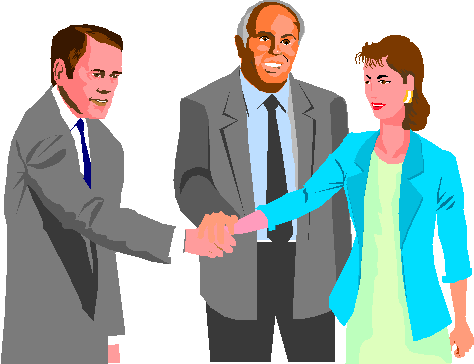 MONDAY, JANUARY 29
TELL THE NEW CONGRESS: ACT NOW TO END THE WAR!
| | |
| --- | --- |
| Join the Connecticut "Lobby Day" Delegation | |
Please Register for the UFPJ Congressional Advocacy Day
(the registration form can be found at the bottom of this link => here
Bring the Mandate for Peace to Washington!
United for Peace and Justice
Congressional Advocacy Day
January 29, 2007
Washington, DC
January 28
Organizing meetings, Issue briefings, Legislative update, State caucuses
To make the most of this opportunity, when peace activists from around the country will be together in Washington, UFPJ has planned a full day of opportunities for networking, organizing meetings and advocacy training. The agenda is still being set but plan to join us!
9 a.m. - 12 p.m.: Organizing meetings and strategy sessions on Palestine, defunding the war, G.I. resistance, student and youth organizing, Iran and more
12:30 - 2:30: Legislative update, advocacy training, update on Iraq
2:30 - 4:30: State and congressional district meetings (get together with activists from across your state to plan your lobby day meetings and to lay the groundwork for working together when you get back home)
Location: Bethesda Chevy-Chase High School, 4301 East-West Highway, Bethesda, MD.
Convenient to the Bethesda Metro Station on the red line metro (please check www.wmata.com for public transportation options).
January 29
Congressional Advocacy Visits -- various times throughout the day
If this is your first time making a visit to your member of Congress, don't be nervous! We will make sure you have all the information you need, and there will probably be others from your congressional district to do the visit with you. We do recommend that you dress conservatively (within reason of course!), and plan on being polite and willing to listen. This is an opportunity to pressure your Rep. and Senators, and also to learn more about what they are thinking about Iraq, so you can get information to them that will move them on the issue. We are planning more confrontational tactics for recalcitrant members of congress for February and March. This time, we'll be polite.
Appointments for congressional visits:
We will coordinate appointments for visits to members of congress through our volunteer state coordinators. You may be asked to contact your Representative's office to request and appointment.

Volunteer to Help Organize your State!
We need coordinators from each state to help build participation and to make Senate appointments on behalf of the entire state delegation. If this sounds interesting to you, please contact Sue Udry, email: sue at unitedforpeace.org for more information.
---
We've marched against the war many times -- but never before have we had such an opportunity to actually bring an end to U.S. military intervention in Iraq.
The January 27 march on Washington is an extraordinary chance to press the new Congress to take action to bring the troops home now. United for Peace and Justice is also making plans for anti-war strategy meetings and skills trainings on Sunday, January 28, and for a major grassroots Lobby Day on Monday, January 29. We will send you more information about these activities as soon as it is available.
This mobilization differs in important ways from any other protest that United for Peace and Justice has organized, and we're asking our member groups to mobilize in new and creative ways.
We want at least one person from every Congressional district in the country to represent the peace and justice majority in Washington on Saturday, January 27. So not only do we need your help in ensuring that the largest possible number of people join us in marching on Washington -- we need your help making sure that every district is present.
We know that groups far from Washington, D.C. often do not have the capacity to send people to national mobilizations. We're asking you to make a concerted effort to do so this time around. Now is the time to start raising funds to send one or more representatives to the January 27 march from each Congressional district in your area.
If you live within driving distance, begin spreading the word widely so you can have a large contingent of folks from your area.
Visit http://www.unitedforpeace.org/article.php?id=3437 for downloadable leaflets, plus images for posting on your website. In the coming weeks we will be posting other organizing materials so please visit the UFPJ web site regularly.
Plan to create and bring symbols of your community's peace and justice majority to display at the mobilization and present to your Representative and Senators.
Does your Representative or Senator favor speedy withdrawal from Iraq? You might want to bring cards and letters of support from others in your district, flowers, or even something hokey but sweet like peace-sign cupcakes. Is your Representative or Senator critical of the war but reluctant to support troop withdrawal? Stubbornly supporting Bush's failed Iraq policies --or calling for more troops to be sent to Iraq? Make a stronger statement by creating posters or displays that dramatize the cost of the war to your community (using information provided by the National Priorities Project at http://costofwar.com). Bring large photographs of servicepeople from your Congressional district who have been killed in the war. Gather large numbers of cards and letters from people in your community calling on your elected officials to bring the troops home now.
Other ideas for things to bring, no matter where your Representative or Senator stands on the war:
Images from Iraq of the destruction wrought by the U.S. war and occupation and the suffering of the Iraqi people
Copies of anti-war resolutions passed by city councils, school boards, labor unions, houses of worship, or other community institutions in your district
Artwork by children in your community representing hopes for peace and justice
Big posters showing the strength of antiwar sentiment in your community via polling data
Photographs of people, places, or institutions in your community that are hurting because so much money is being spent on the war: the community health clinic that was forced to close; the school that doesn't have adequate books, much less music classes or art supplies; the crumbling infrastructure; the overcrowded, inadequate housing
Help make this mobilization as large as it can be. The Nov 7th elections showed the country and the world just how widespread the sentiment against the war in Iraq really is. With your help we will remind the new Congress of the mandate for peace. Start working now to line up buses, arrange for trains, organize car pools, and do whatever else you can to make sure people are able to join us in Washington.
If you have other creative ideas we haven't listed here, please send them to me at lak@unitedforpeace.org, and we'll share them in future bulletins to UFPJ member groups.
Visit http://www.unitedforpeace.org for resources and updates on the January 27-29 mobilization. Together we can end this war!