The Ghana Village Project
2007/2008 Activities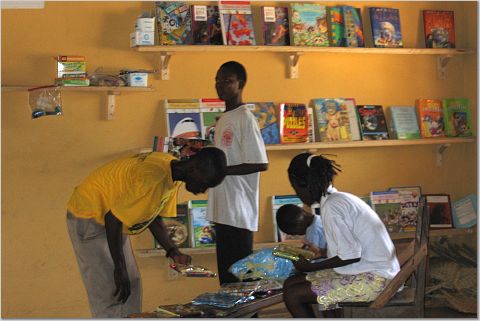 The youth from Youth Creating Change of Ghana prepare gifts of notebooks and school supplies for the primary school students who have achieved perfect attendance
A CCPJ Member's International Outreach Effort
Granny's "Adopt a Ghana Village" Success
Listen to Mighty Marla's Ghana song, click => here
---
Nobody makes a bigger mistake than (s)he who did nothing because (s)he could only do a little
---
Bright Star Vision is a grassroots support organization based in West Hartford, CT that focuses on helping the Village of Dalive in Ghana, West Africa. We are currently working on several projects relating to education, health, and water. Please visit some of our other pages to learn more about what we do and how you might be able to help us in our vision.
---
While the 2005 events were impressive, the 2006 events spectacular, and the 2007 events amazing and the 2008 will be spectacular!
January 26, 2008 - 6:00 pm - 10:00 pm: A benefit for raising the funds to fully fund the school construction Location: ArtSpace Gallery 550 Asylum Avenue Hartford Suggested donation: $15.00 - (no one turned away for lack of funds). For a flyer about the fundraising party event, click => here
March, 2008 - The back packin' granny will return to Ghana to continue building the kindergarten building project. Anyone interested in joining her for this exciting adventure, please call ASAP: 860-324-0461
---
In early 2006, donations helped to send some of the village children to Junior Secondary School (grade 7), and to create 10 bio-sand water filter systems. These children thank you for the opportunity to continue their schooling. Each water filter provides clean water for 150 people.
In early 2007, construction began on the kindergarten.
---
How you can help Marla
Donations also accepted for monthly shipments: Children's books, school supplies, hygiene kits, summer clothing, wheelchairs, crutches, walkers, computers, beanie babies
A tax exempt funding mechanism has been established: to help make contributing to this project less painful (for those who itemize Federal Income Tax deductions). Sister Cities International of Hartford 550 Main Street Hartford Connecticut Please specify DALIVE KINDERGARTEN PROJECT on your check
---
Contact:
Marla Ludwig (aka "Mighty Marla," "Backpacking Granny," or "Village Grandmother")
(860)324-0461
---
To see the February 2006 Ghana Benefit, click => here
---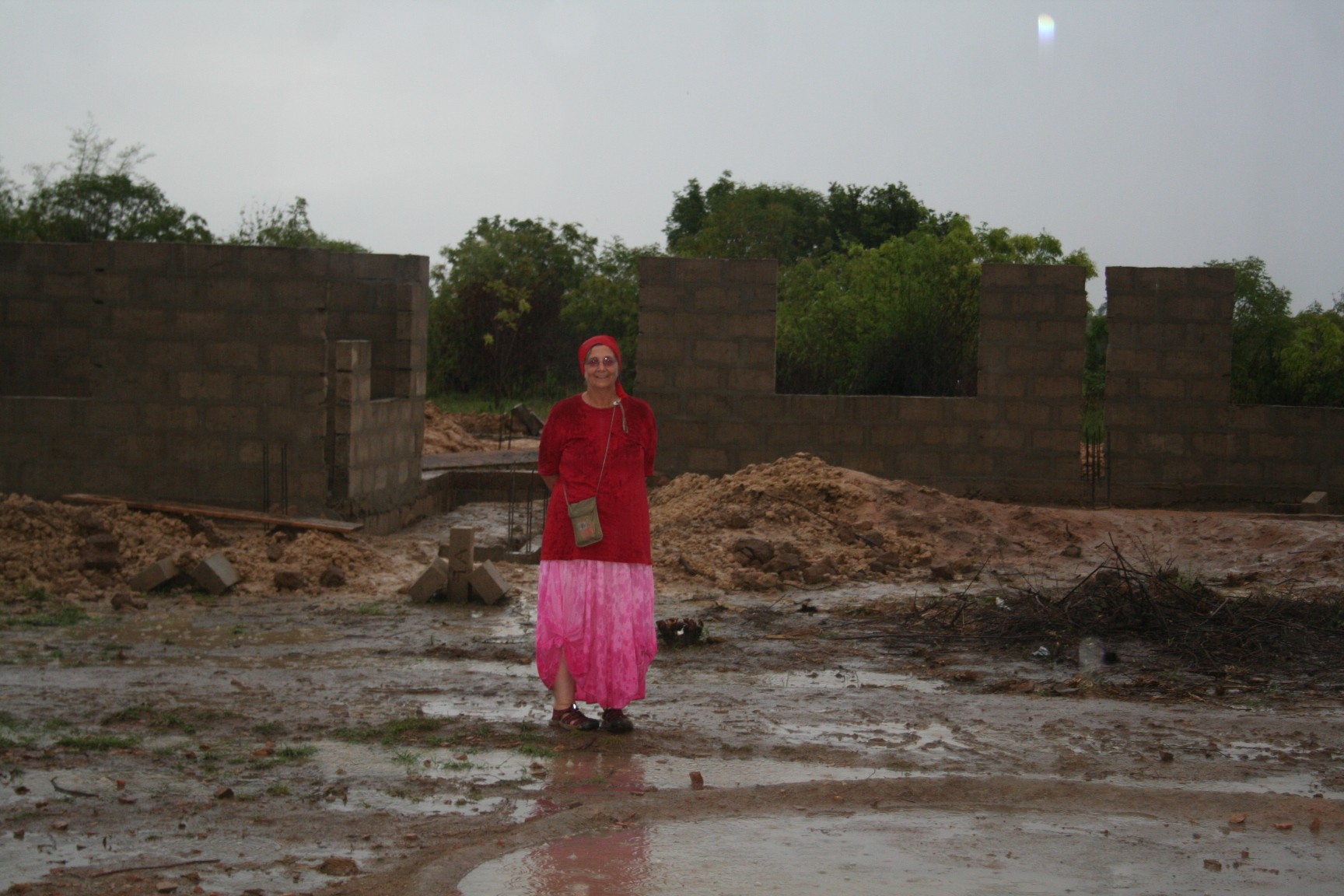 "Backpacking Granny" in front of the partially completed building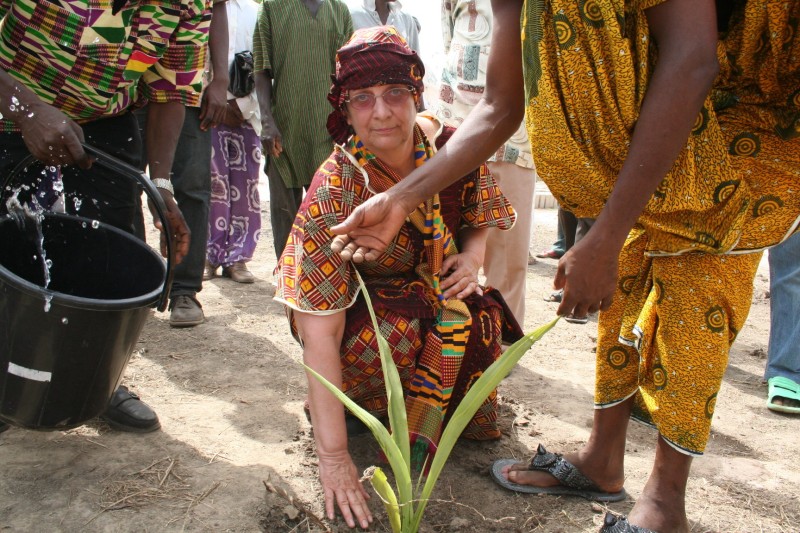 "Backpacking Granny" jplants a tree at the kindergarten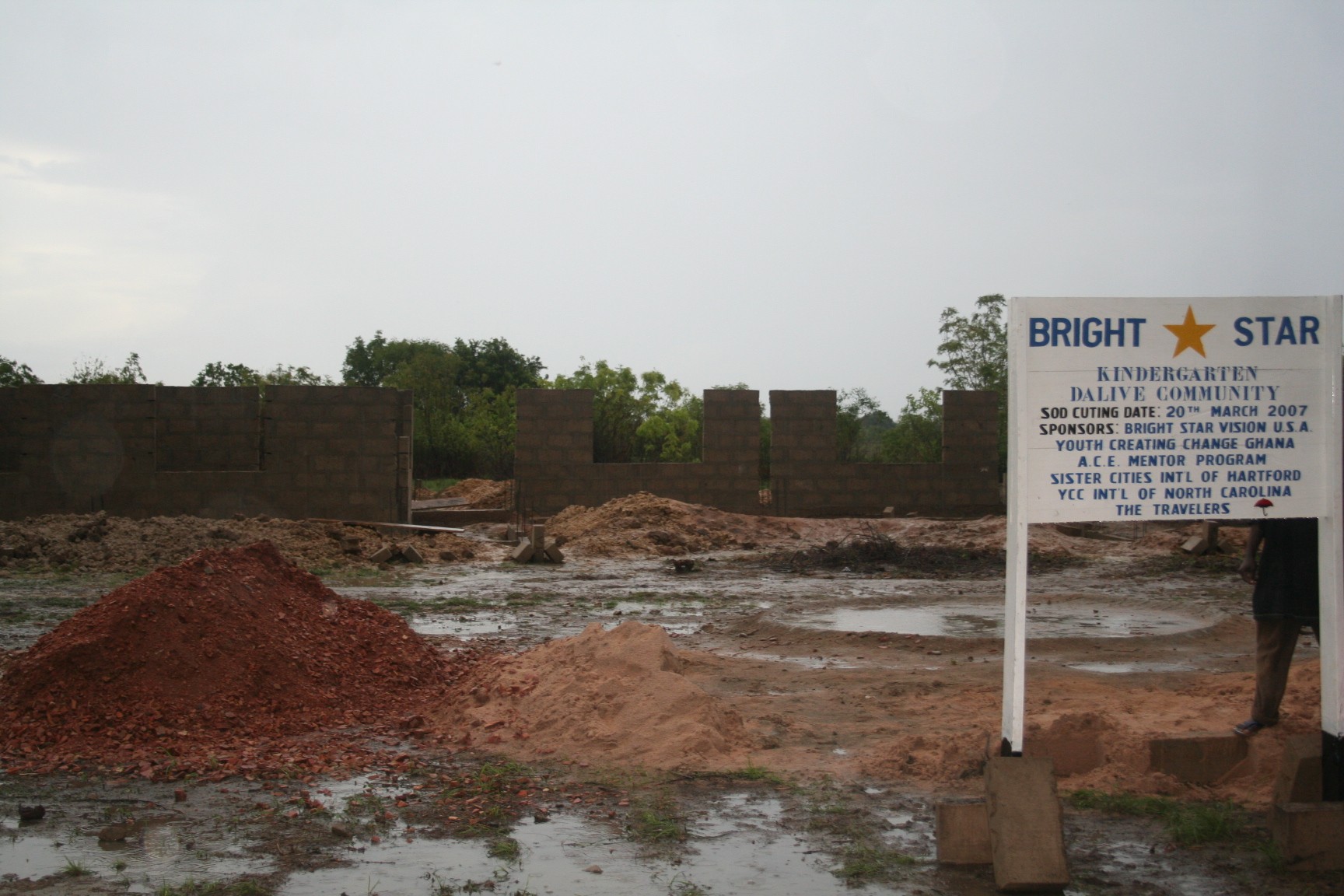 Partially Built Kindergarten in Background